NOW AVAILABLE!
CHRISTMAS AT COURT
In Blythe Gifford's Christmas at Court, Sir John Talbot and Lady Alice's secret betrothal must wait until Henry Tudor claims the throne. 
Order in US, UK or Australia edition
(See links under book covers)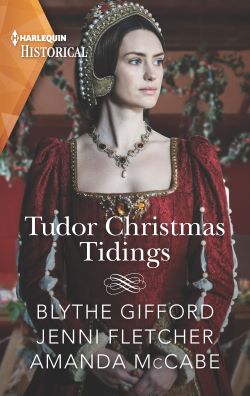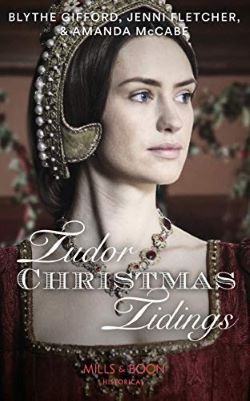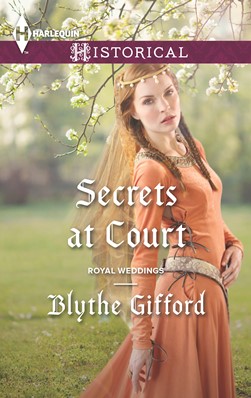 SECRETS AT COURT
February 2014
2014 National Readers Choice Award Finalist
THE THRONE OF ENGLAND IS AT STAKE!
Anne of Stamford has long been the keeper of her mistress's secrets, but when Lady Joan marries the king's son, court life becomes ever more perilous. Sir Nicholas Lovayne has arrived to uncover the truth about Lady Joan's past, and Anne must do something—anything—to throw him off….

Longing to escape the intrigues at court, Nicholas hasn't counted on the way Anne distracts him—her refusal to accept pity for her clubfoot touches something deep inside him. Will he be able to follow his duty when every fiber of his being tells him to protect Anne?

Royal Weddings
A hint of scandal this way comes!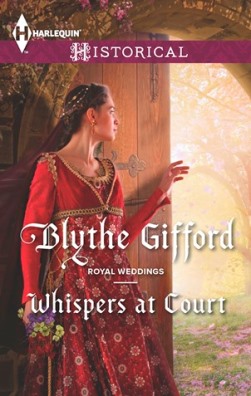 WHISPERS AT COURT
May 2015
Placed First in the 2016 Book Buyers Best Contest sponsored by Orange County Romance Writers of America
THEY MAKE AN UNLIKELY ALLIANCE…
Lady Cecily scorns the French hostages held at court. Treated as honored guests, the men play at love games and Cecily fears her mistress, the princess, could be disgraced.

War-weary chevalier Marc de Marcel wants only to return home. Uncertain whether his ransom will ever be paid, he makes an unlikely alliance with enticing, fire-and-ice Cecily. He'll help her keep the princess safe from ruin if she'll help him escape. A pact which could lead them into a scandal all their own…

Royal Weddings
A hint of scandal this way comes!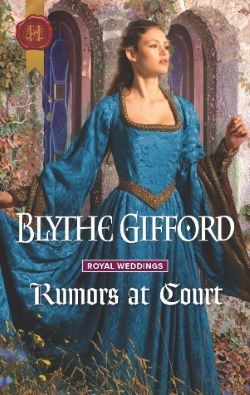 WED BY ROYAL COMMAND!
Widow Valerie of Florham wants nothing more than to forget her abusive marriage and live peacefully at the mercy of no man. She'd never have dreamed of a liaison with handsome Sir Gil Wolford, but then comes a royal decree—they must wed!
Gil craves military conquest in Castile, far from his haunted past. Marriage to Lady Valerie is the last thing he should want, yet both have truths to hide from the rumormongers at court. They have no choice…and, once wed, the marriage bed changes everything!
Royal Weddings
A hint of scandal this way comes!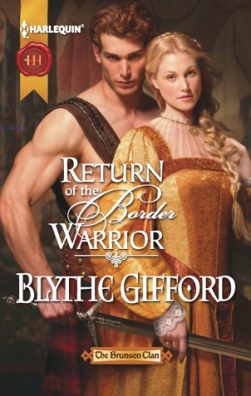 RETURN OF THE BORDER WARRIOR
November 2012
WORD IN THE ROYAL COURT HAS SPREAD THAT THE WILD SCOTTISH BORDERS ARE TOO UNRULY. UPON THE KING'S COMMAND, JOHN BRUNSON MUST RETURN HOME…
Once part of a powerful border clan, John has not set sight on the Brunson stone tower in years. With failure never an option, he must persuade his family to honour the King's call for peace.
To succeed, John knows winning over the daughter of an allied family, Cate Gilnock, holds the key. But this intriguing beauty is beyond the powers of flattery and seduction. Instead, the painful vulnerability hidden behind her spirited eyes calls out to John as he is inexorably drawn back into the warrior Brunson clan…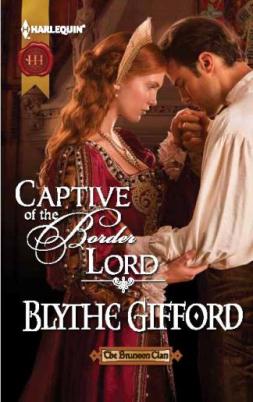 CAPTIVE OF THE BORDER LORD
December 2012
TO MARRY HIM WILL BE TO BETRAY HER FAMILY
Bessie, the selfless sister of the powerful but stubborn Brunson clan, has sacrificed herself for her family's honor and is at the mercy of the court of King James. Ill-suited to court life, she must confront their mortal enemy, Lord Thomas Carwell, dressed in nothing but borrowed finery and pride.
Underneath the relentless gaze of her captor, she's enticed not only by him but also by the opulence of a world far removed from her own. When the furious king demands her brother's head, Carwell is the only one to whom she can turn. But she must pay the ultimate price for his protection….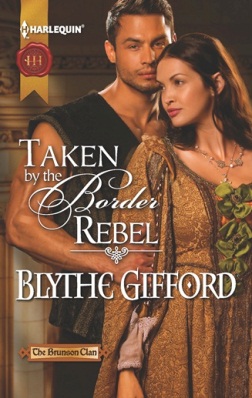 TAKEN BY THE BORDER REBEL
March 2013
TORMENTED BY HER INNOCENCE
As leader of his clan, Black Rob Brunson has earned every dark syllable of his name. But, having taken hostage his enemy's daughter in a fierce act of rebellion, he is tormented by feelings of guilt and torn apart with the growing need to protect her—and seduce her!
Stella Storwick feels Rob's disdain from the first. Then slowly she starts to see behind his eyes to a man in turmoil. Something he has no words for, something that can only be captured in a heart-wrenching kiss….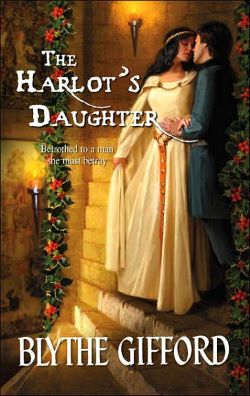 THE HARLOT'S DAUGHTER
October 2007
Placed Third in the Historical/Regency category of the 2008 Beacon Contest
She is the illegitimate daughter of a dead king, trying to regain a place at court.
He is the powerful lord determined to stop her.
And around every corner lurks treason that could threaten them both.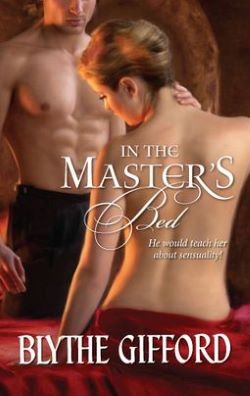 IN THE MASTER'S BED
September 2009
Finalist in the 2010 Readers Crown Contest
Finalist in the 2010 Lories Contest
Named Best Read of 2009 by Romance Junkies
She's disguised as a man in a place where women are forbidden. 
Now, she's met a man who, for the first time, makes her want to be a woman.
What will happen when he discovers her secret and she's discovered IN THE MASTER'S BED?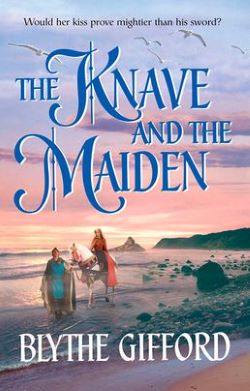 THE KNAVE AND THE MAIDEN
January 2004
Finalist in the 2000 RWA Golden Heart Contest
Named 2005 Buried Treasure Award from All About Romance
The Knave carried a message of death.
The Maiden who wrote it would change his life.
The knave is a mercenary knight who doesn't flinch when a nun suggests he violate a maiden. But as they travel on a pilgrimage across the England of the Canterbury Tales, her innocence makes him want to believe in miracles.
Meanwhile, someone wants them both dead.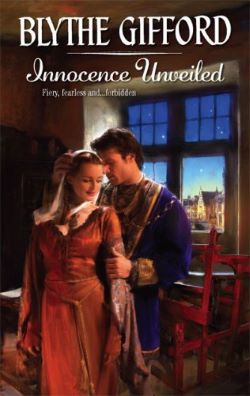 INNOCENCE UNVEILED
June 2008
Placed Second in the Historical category of the 2009 Romance Writers Ink More Than Magic Contest
When a mysterious, seductive trader arrives at her door, noblewoman Katrine de Gravere reluctantly agrees to give him shelter. The payment–enough wool to keep her precious looms filled.

Sleeping under the same roof, tempted every minute to let his fingers linger on this flame-haired, reserved innocent, Renard wonders if she suspects his real reasons for being there. In a town where no one feels safe, Katrine makes him yearn for things long forbidden, but can he trust her not to betray him?
HIS BORDER BRIDE
May 2010
Finalist in the 2011 Readers Crown Contest
Finalist in the 2011 Aspen Gold Contest
Royal Rogue: He is the bastard son of an English prince and a Scotswoman. A rebel without a country, he has darkness in his soul.
Innocent Lady: Daughter of a Scottish border lord, she can recite the laws of chivalry, and knows this man has broken every one. But she's gripped by desire for him'—could he be the one to unleash the dangerous urges she's hidden until now?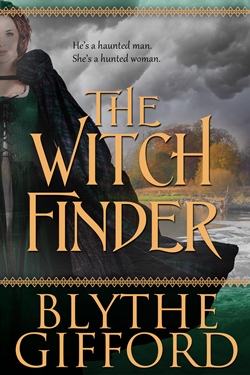 THE WITCH FINDER
October 2013
Named February 2015 Book of the Month by The Review
2014 Booksellers Best Award Finalist
Scotland, 1661
He's a haunted man.
Alexander Kincaid watched his mother die, the victim, they said, of a witch's curse. So he has dedicated his life to battling evil. But in this small, Scottish village, he confronts a woman who challenges everything he believes. She may be more dangerous than a witch, because she's a woman who threatens his heart.
She's a hunted woman.
They called her mother a witch, but she was only a woman made mad by witch hunters like Alexander Kincaid. Having escaped to the Border hills, Margret Reid is seeking a safe haven and a place to hide. But when the witch hunter arrives, not only is her heart in danger. So is her life